Welcome to my website
I hope you find something to excite, inspire and interst you.
Sittings are available with Val via Zoom - see shop page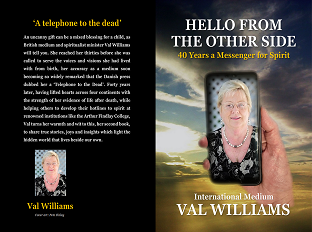 My new book 'Hello From The Other Side' is now out. Signed copies are available from my online shop at £9.50 including postage for UK only. Worldwide sales and delivery are available from Amazon.